お得に楽しむ!9/8 今週のニューウェーブフライデー@ワード
今週9/8(金)の「ニューウェーブフライデー」も楽しさ&お得が満載!
17:00~ @ワードセンター&サウスショアマーケット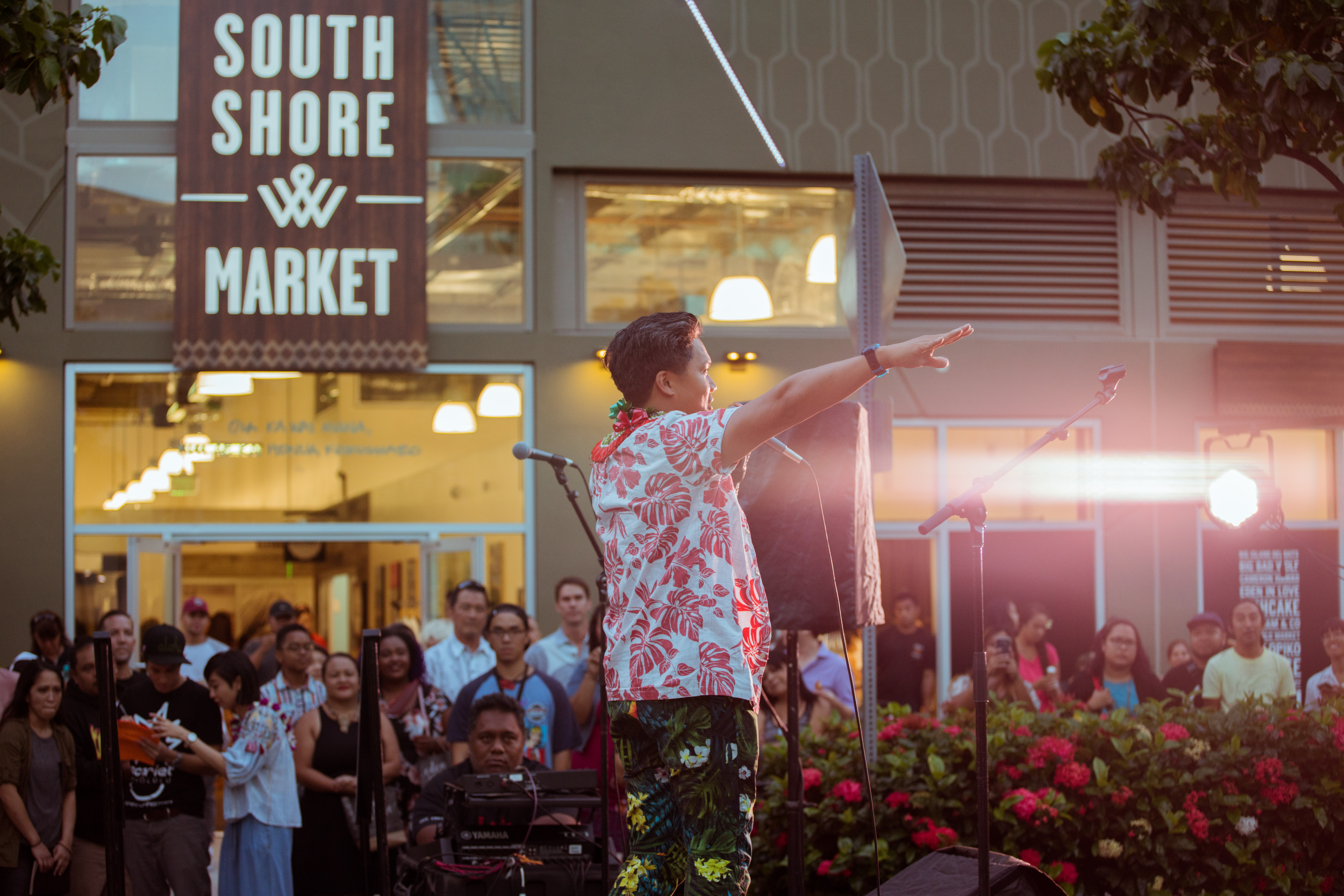 ホノルルでホットな夜のイベントを楽しむならココ!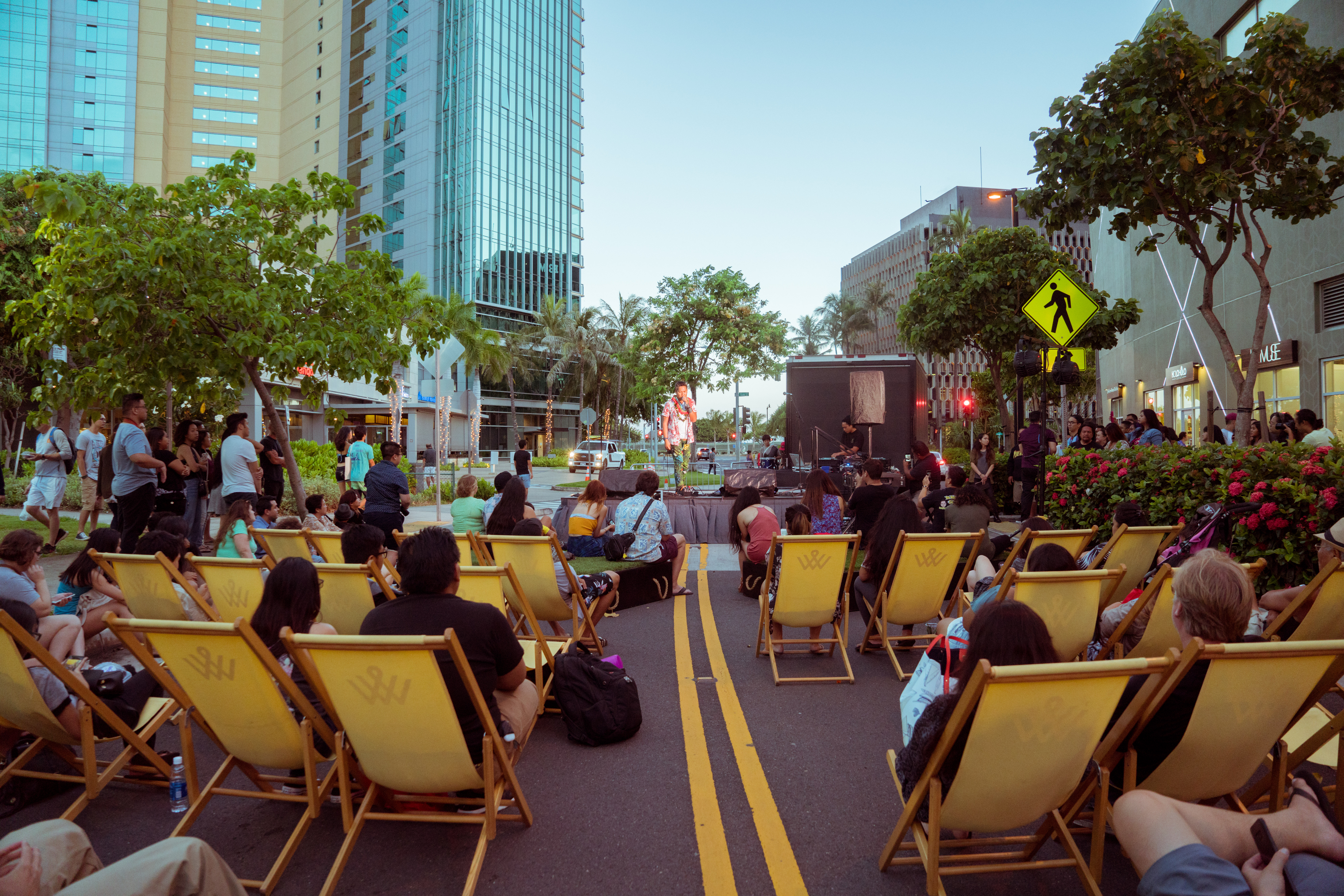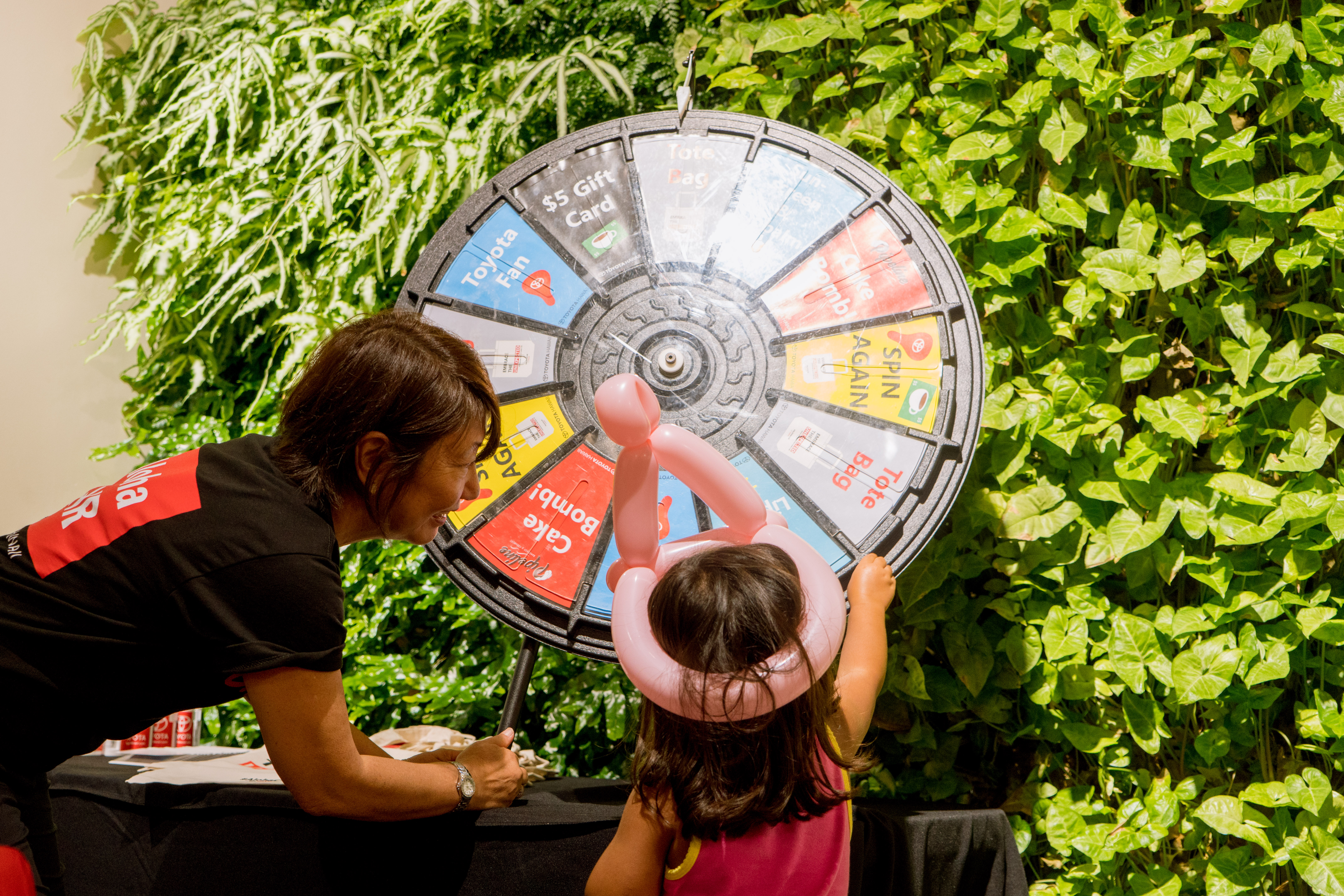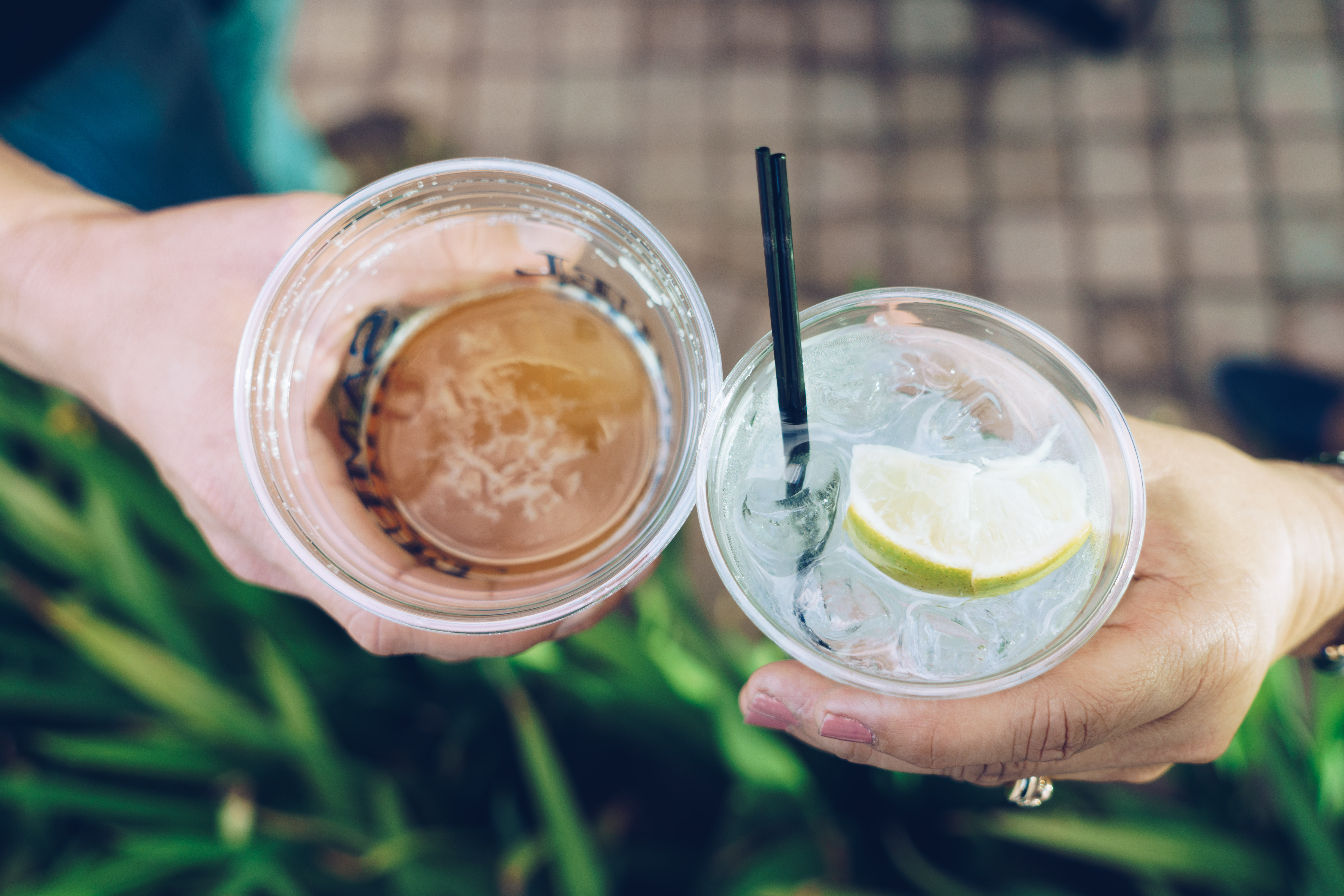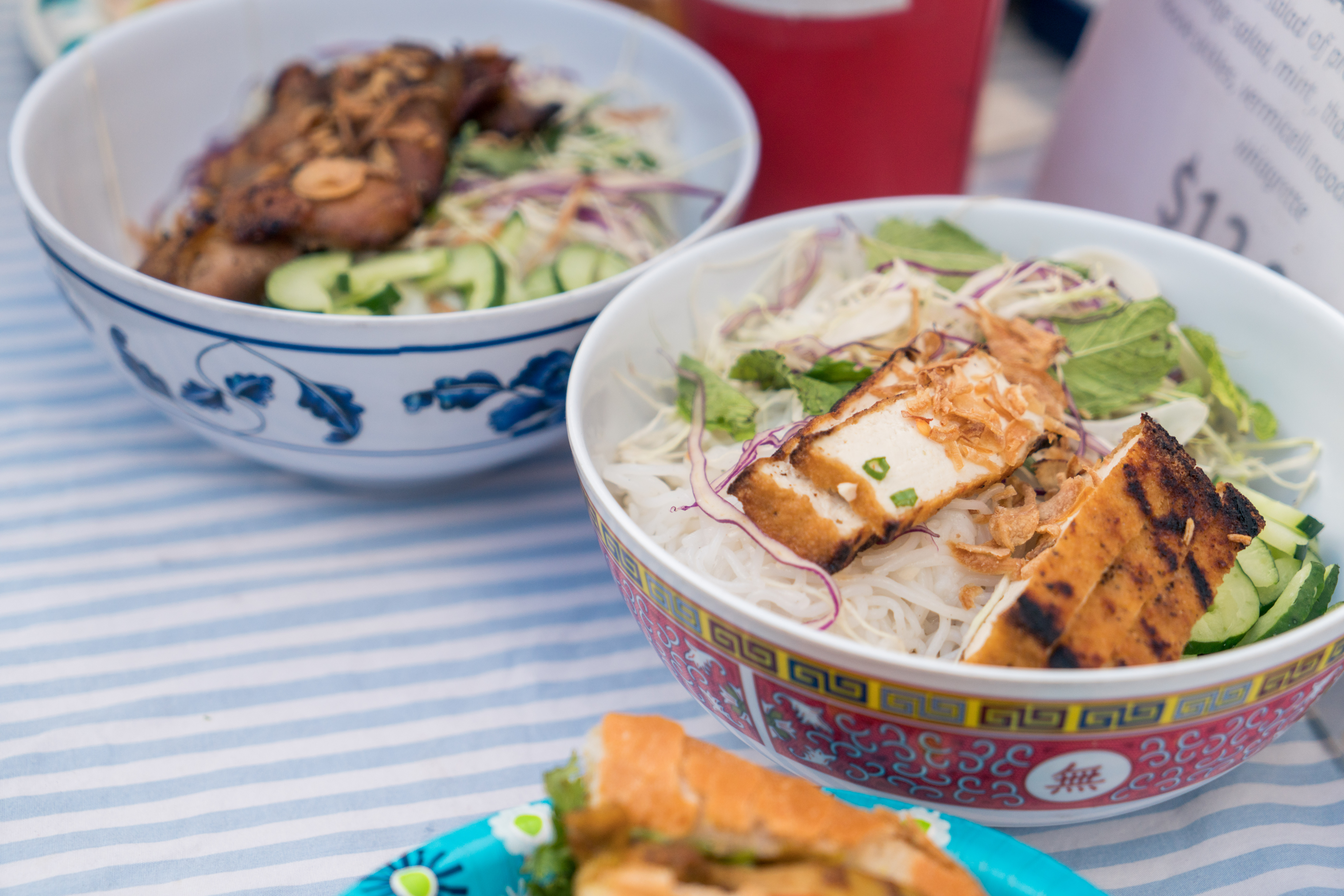 ライブミュージックをはじめ、美味しいグルメ、ワークショップ、トヨタハワイが発表した2017年のカムリハイブリッドの展示、人気急上昇中のメイドインハワイ各ショップのセール販売など目白押し。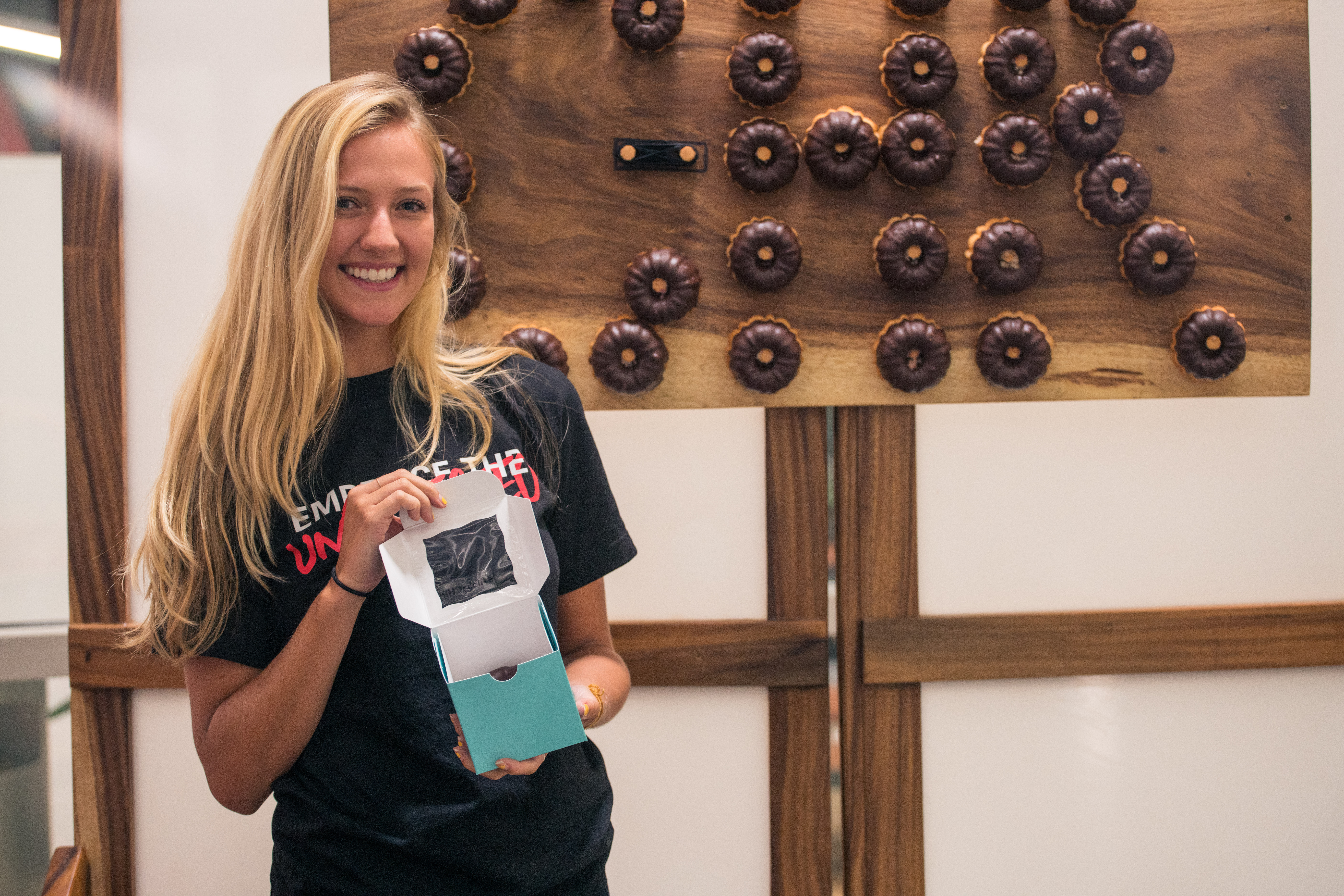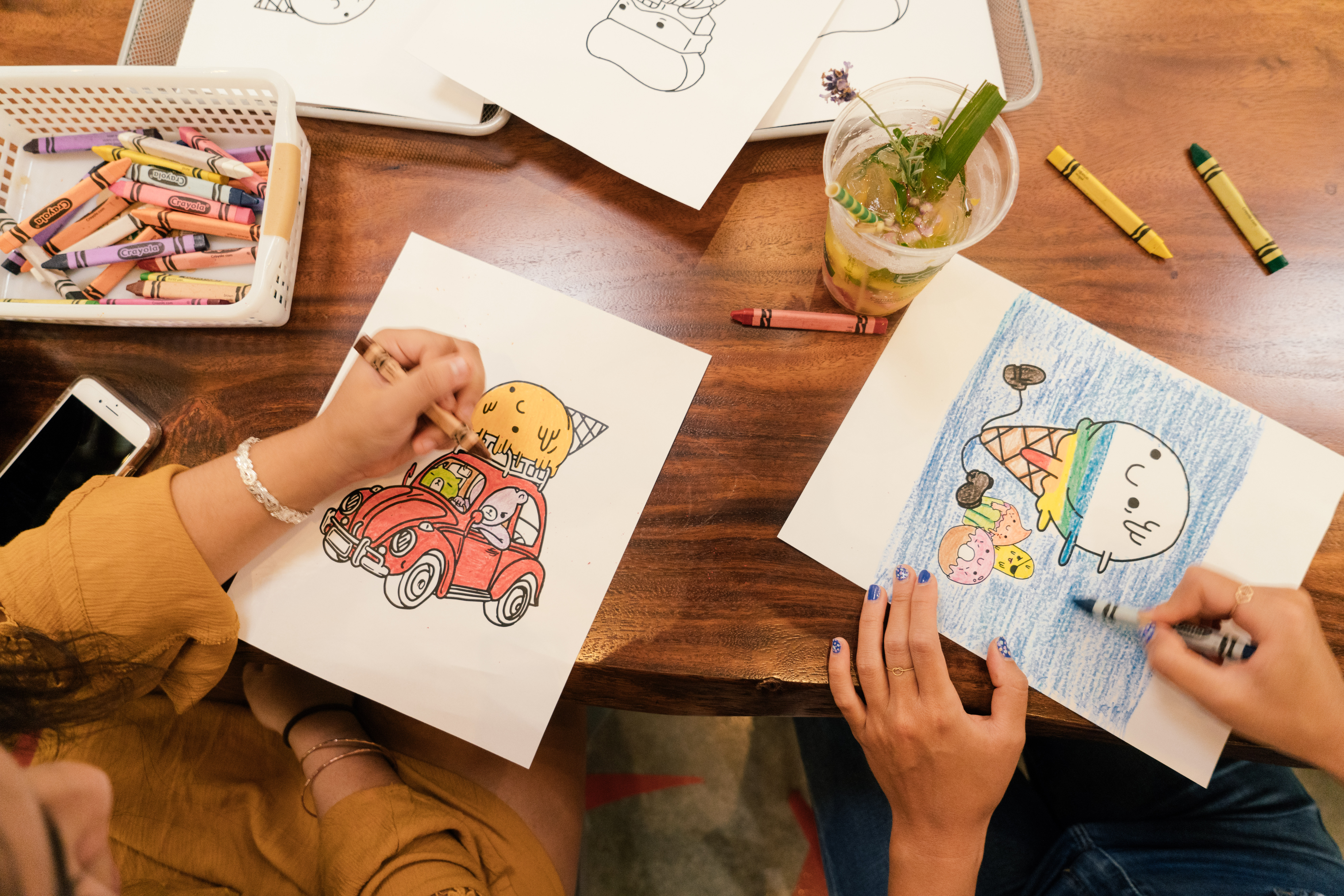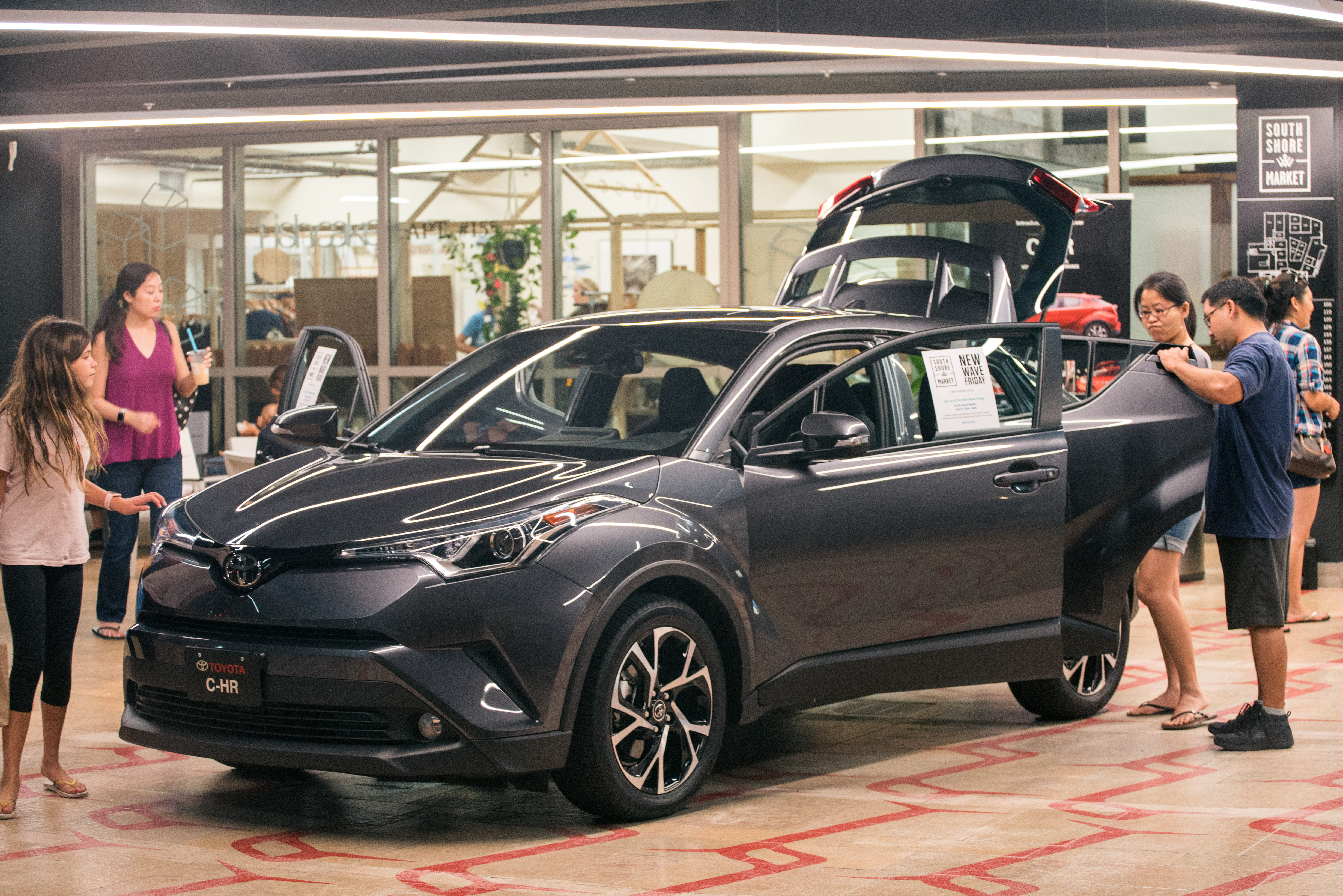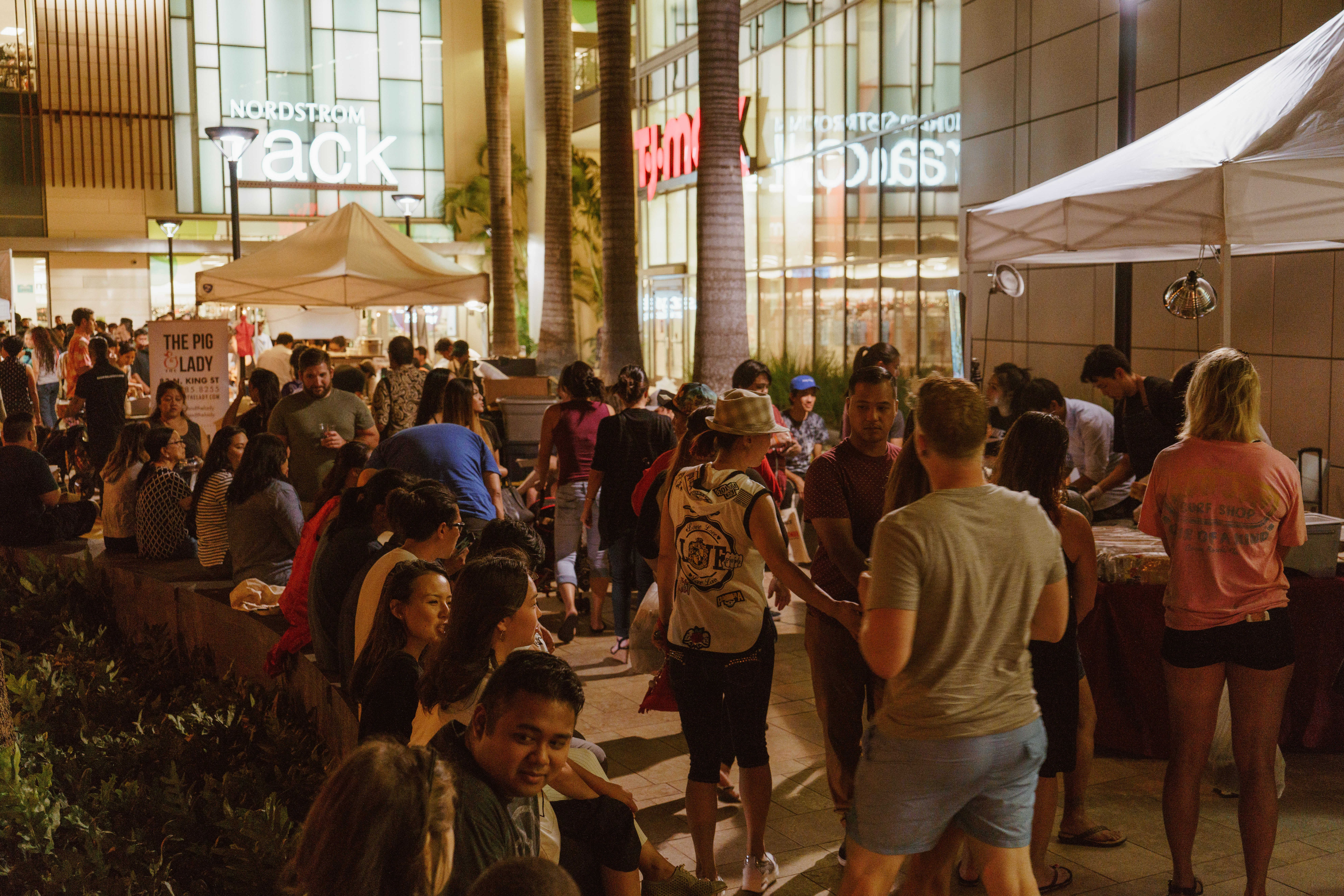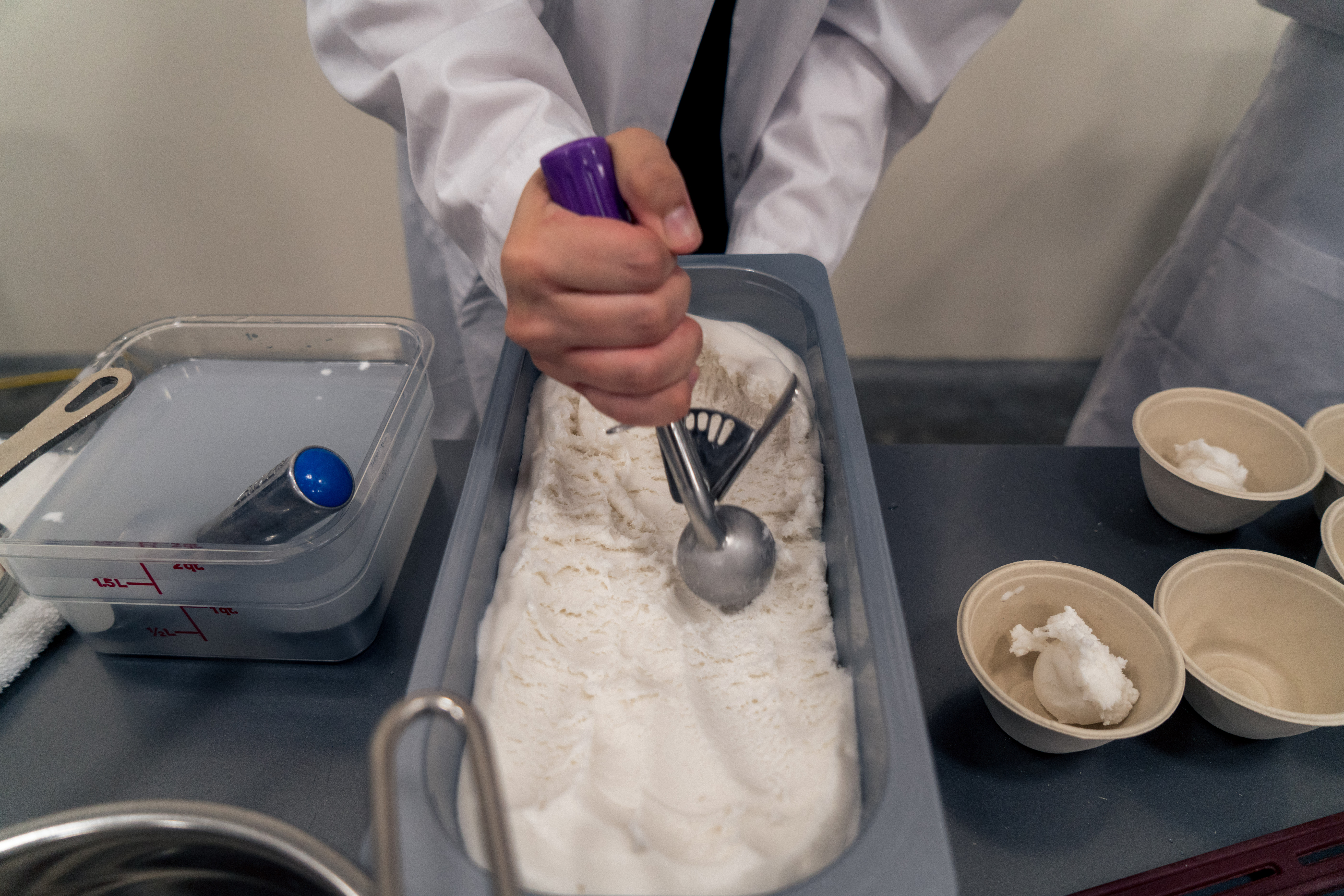 一歩踏み込んだローカルハワイを知りたい方は、ロコに交って是非参加してみましょう。
サウスショアマーケットで掘り出し物のメイドインハワイアイテムを、先取り土産に見つけてみては!?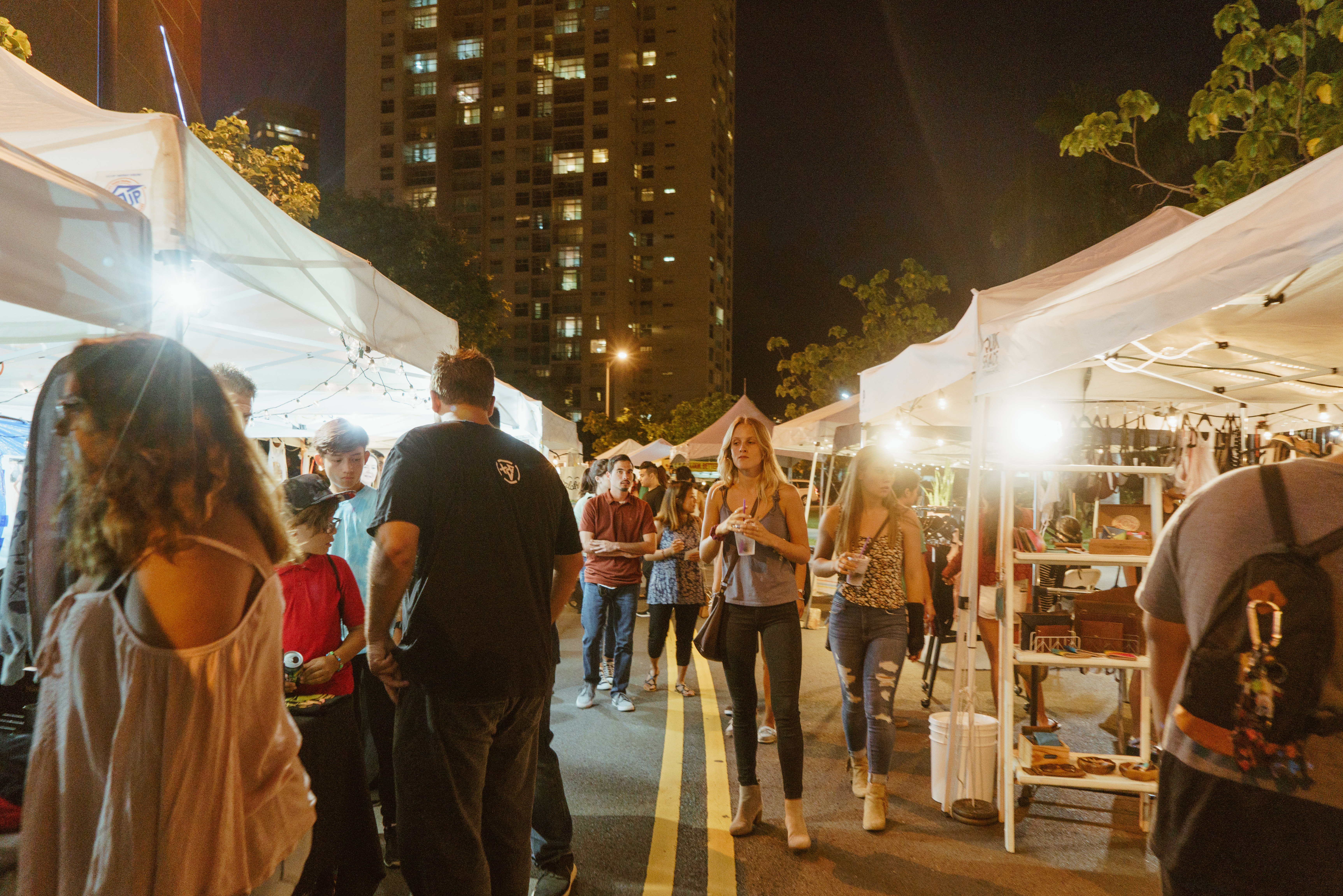 英語が出来なくても大丈夫、ハワイの優しいロコが笑顔でフォローしてくれます。
ゆる~くて温かいハワイの空気、イベントを感じてみてください。
↓各ショップのお得なセール情報は以下(英語)
【SOUTH SHORE MARKET】
サウスショアマーケット
■Big Bad Wolf
Buy one, get one 30% off on Big Bad Wolf brand merchandise.
■Big Island Delights
Enjoy in-store samples and 20% off your entire purchase. The first 50 customers to New Wave Friday will receive a free gift with purchase. Plus, enter to win a $25 gift certificate with in-store contest.
■Cameron Hawaii
Meet special pop-up guest while enjoying chocolates and champagne in-store.
■Coffee Bean & Tea Leaf
Purchase any drink during New Wave Friday and receive a coupon for 50% off your next drink purchased during the weekend. Plus, Coffee & Cups, a pottery pop-up featuring local artists and one-of-a-kind work from Hawaii Potters' Guild will be at New Wave Friday.
■Eden in Love
Free gift with every purchase.
■fishcake Pop-up
Vintage pop-up at New Wave Friday.
■Flotsam & Co.
Free gemstone necklace with a purchase of $100 or more.
■Holoholo Market
Purchase any poke bowl during New Wave Friday and receive a 20oz drink free. Restrictions apply.
■Kealopiko
15% off entire purchase.
■La Muse
10% off all Maileg brand from Denmark.
■Lucy's Lab Creamery
Keiki ice cream making class across from La Muse. Learn to make ice cream the unconventional way with the plastic bag and salt method! Open to all ages but ideal for keiki 4-12 years old. $9 per person. Sign up and make a reservation in advance.
■MORI by Art + Flea
Hawaii's favorite Art + Flea pop-up urban market featuring local fashion, art, music, food and more! Keiki Collection Pop-up from 5-7pm, live DJ set by Scott Ohtoro and new product releases in-store.
■Nalu Health Bar & Café
Now open at South Shore Market! Buy one sandwich during New Wave Friday and get a free shaka juice.
■REAL a gastropub
Purchase craft beers and cocktails throughout the night while you shop at South Shore Market.
■Salvage Public
Check out Salvage Public's new demin jackets, jeans and outerwear for Fall. Free embroidered text or initials with any demin purchase! Made in Japan and customized in Hawaii.
■Scratch Kitchen & Meatery
Live music from 5-9pm.
【WARD CENTRE】
ワードセンター
■Bean & Vanilla
50% off Wood Watches, perfect for that special someone.
■Bed Bath & Beyond
Open until 10pm on New Wave Friday. Show this flyer to get your exclusive 20% off one (1) item coupon, valid from 8-10pm.
■Downtown GifThings
15% off storewide and pop-up demonstration table.
■House of Aria
20% off one (1) item.
■Jams World
Pop-up sale.
■Maile's Thai Bistro
Pop-up food booth at South Shore Market.
■Merle Norman
30% off table, includes brushes, bath bombs and Japanese Konjac sponges. Plus, 20% off all OPI products.
■Miemiko
End of Summer crafting picnic! Make-n-take your own super cute watermelon award badge. Only $7 for the kit to craft this mouthwatering badge! Plus, enter-to-win a watermelon cooler bag when you show your same-day receipt from any Ward Centre merchant.
■MisFortune Hawaii
20% off store-wide.
■Moana Hawaii
20% off store-wide.
■Moxy Boutique
50% off sale rack.
■Paul Brown Salon
LulaRoe Kui Jam pop-up will showcase their buttery soft leggings in One Size, Tall and Curvy. LipSense by Senegence pop-up offers long lasting water-proof lip wear. Special discount when you present a receipt on Paul Brown retail products.
■Piggy Smalls
Pop-up food booth at South Shore Market.
■POSHd by Valerie Joseph
Scentsational launch of POSHd's signature home scents, plus special pop-up by Summerly & Company Bath Bombs.
■Red Pineapple
Free gift with purchase of $20 or more. Free gift certificate with a gift card purchase of $100 or more. Plus, enjoy product samplings.
■Sedona
Psychic Fair during New Wave Friday! 10 minute flash readings for $20 + tax, 5-8pm in front of Sedona. Appointment sign-ups are taken on a first-come, first-served basis starting at 5pm.
■Taj Clubhouse
50% off table.
■Tiare Teiti
40% off select merchandise.
——–
サウスショアマーケット
1170 Auahi St.
https://www.wardvillage.com/places/south-shore-market